I could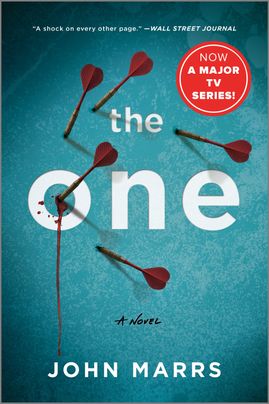 hardly put this book down. The premise of finding you perfect match via DNA testing totally caught my imagination. Even now, a week after reading it, I am pondering such possibilities.
Five very different people decide to send their DNA samples for testing and matching. Their results are very different. As they proceed to contact and get to know their destined mate, things don't necessarily go as expected. There are so many twists and tweaks to their tales that I was kept on the edge of my seat continually. I can't even begin to tell you more about this novel with out giving away delicious plot points.
I do want to talk a bit about the concept of finding your mate via DNA matching. This takes away the choice of relationships in the traditional sense. No randomly meeting and dating and exploring potential partners. If you had never dated before and just went straight into a match, then you would have nothing to compare your relationship with. Likewise, if one partner had had a very bad previous partner, how would they feel going straight into such a match. How could one go from an abusive partner right into a 'perfect match' and give it an honest try.
The DNA matching had a drastic and almost overnight impact on society. Traditional dating was coming to an end, existing marriages were being abandoned and current relationship being second guessed. People were jumping straight in with new partners without getting to know each other. At the end of the book, I was left questioning whether these new marriages would truly last, or would the newness wear off and the usual things that break them up happen. What would their children be like. Would they be happier with parents who were perfect for each other. Then decades later, what would it be like for the children of matched parents to marry. Would we be looking at some sort of designer people. For me, one sign of a great book, is whether it sticks with me long after I finish the final page. This is a great book.
#IndigoEmployee